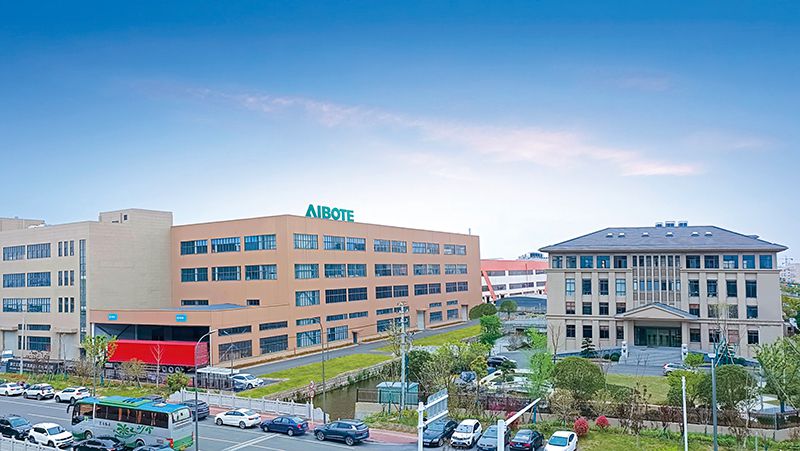 Aibote is a water filtration system manufacturer at the location known as water filter industry center in China – Cixi City, a county-level city in Zhejiang Province. In August 2005, the company started its water filtration products development and production. Building on nearly 20 years of experience and close working with our global customers, along with having a meticulous understanding of the water treatment industry and water filter products, we are today trustworthy manufacturer and supplier of reverse osmosis water filter system and ultra-filtration drinking water systems as well as water filter accessories, with a respectable industrial achievement. From 2014 to 2018, Aibote was continuously recognized as a national high-tech enterprise. In the last five years, the company has been involved in the development of 6 national standards and one industry standard. To date, we have 326 patents including 25 innovation patents and 127 utility model patents. We are proud to be one of the domestic manufacturers that have the ability to independently develop drinking water filtration systems with integrated filter cartridges.
In the end of 2021, our new manufacturing plant situated at the High-tech Industrial Development Zone in Cixi City has been completely put into operation to expand our production scale. This new plant covers an area of 30,000 square meters with a floor space of approximately 50,000 square meters. Based on the professional expertise of our 400 employees, Aibote has so far provided OEM/ODM services for more than 70 global customers, and has manufactured over 10 million water filtration systems in total. We at Aibote are able to accommodate any large production orders since our manufacturing capacity can reach 2,000,000 units per year.
Our manufacturing plant is divided into injection molding workshop, RO membrane roll workshop, accessories workshop and assembly workshop, and comes equipped with 6 intelligent injection molding lines, 3 dust-free automatic filter membrane production lines, 2 automatic filter cartridge assembling lines and 4 water filter assembling lines. At injection molding workshop, there are 57 robotic manipulators with mold monitoring system that shows the status of molds in real time. The RO membrane roll workshop is equipped with automatic punching machine, automatic membrane cutting machine and anti-UV climate controlled storage. Our accessories workshop adopts ultrasonic welding technique to ensure that the waterway board and filter cartridge are well assembled. The lean assembly line coupled with fully automatic equipment is applied in the assembly workshop, inspection and testing instruments are included to ensure 100% qualification rate of our water filtration products. Furthermore, we have introduced manufacturing execution system (MES) and warehouse management system (WMS) to organize and control our production processes, through data provided we are able to significantly increase working efficiency, lower production costs, minimize failure rate and guarantee production cycle.
As a water filter system specialist with nearly 20 years of experience, we know that what ultimately matters to our customers is product appearance and functions. We can provide you with industry-leading customization solution and get you the water filtration system that is made to your expectations, enabling your brand stay ahead in your competitive market. Please contact us by email or phone to learn more about how we can help you.