Filtration System PPC filter: PP+C+PP composite filter
RO filter: Reverse osmosis membrane filter
T33 filter: T33 post-position carbon block
Flow Rate 600GPD (1.56L/min), flow rate availability 400GPD-600GPD
Purified/Drain Ratio 2:1 pure to drain
Personalized Functions Display the working state and filter cartridge lifetime
Remineralization for mineral supplement and better taste
Dual flow filtration with anti-flooding sensor
Dual outlet to deliver purified water for cleaning and direct drinking purposes
Optional Faucet Types Single-handle faucet
Dual-handle faucet
LED ring faucet
Smart display faucet
Model Options
Features of 600GPD Remineralizing RO System
Smartphone app control allows you to check the state of the water filter system and lifetime of the filter cartridge in real time
This under sink water filtration system can be configured with IOT (internet of things) device, which means you can remotely control the water filter system. For example, you can have the system flushed and reset while you are out, also you can monitor the filter cartridge lifetime. If something goes wrong with the reverse osmosis system, the app would inform you of the faults of the system in time. Thus you can make a repair appointment in advance so that safe and healthy drinkable water is always available for everyone in your family.
Rapid delivery flow enables you to have a cup of 150ml filled within 5.8s
This remineralizing RO system has a water flow rate of 600GPD, that is to say, you can have a cup of 150ml fully filled within 5.8 seconds. Besides, the water filter system is provided with two outlets for cleaning and direct drinking purposes respectively, the water used for cleaning has a faster flow than that of drinkable water.
What is the difference between cleaning water and drinkable water? The filtered water for cleaning refers to the water processed by PPC filter cartridge. It contains no sediments like sand, rust, suspended solids and nematodes; neither does it have chlorine residuals. Therefore, the water, undrinkable as it is, can be used to wash fruits, vegetables and raw meats. Drinkable water processed by three filter cartridges (PPC+RO+T33) has removed all tiny substances of 0.0001um-0.001um including minerals, bacteria, and virus. As a result, nothing but the drinkable water is left.
Minerals are added back for better taste and health
The RO membrane has a high filtration precision of 0.0001um that can remove all metal ions, including those beneficial to people' health, such as Ca, Mg, Fe and Zn. And the purified water processed by RO filter is insipid. That's why the RO system is equipped with a T33 filter cartridge that can help refill the water with elements like Se and Sr essential to human beings. These elements are critical to children's growth and old men of weak bones.
Specially-designed integrated water circuit coupled with leak detector can prevent water leakage
The water filter system with compact design occupies as small space in a kitchen as it can be
Aibote's patented double-layer shock absorption design ensures quiet operation by keeping the noise level below 50dB
Specifications
Model
ABT-RO1721B
Dimensions
420*138*385mm
Flow rate
600GPD (1.56L/min) (400~600GPD optional)
Filter cartridge
PPC+RO+T33
Number of filtration stage
5-stage
Filter cartridge lifetime
PPC: 6-12months
RO: 24-60months (depending on the quality of water source) T33: 12-24months
Filter cartridge type
Disposable cartridge filter
Voltage
24V
Power
80W (depending on water flow rate)
Feed water pressure
0.1-0.4MPa
Operation pressure
0.4-0.8MPa
Feed water temperature
5-38℃
Ambient temperature
4-40℃
Rated water output
Single outlet: 6000L Dual outlet: 6000L+6000L
Optional faucet
Single-handle faucet Double-handle faucet LED ring faucet Smart display faucet
Option smart display
Filter cartridge lifetime indicator Faults indicator "Flush" button "Reset" button
Water leakage alert
All indicator lights flashing, with beeping
Water Filter System Installation and Filter Cartridge Replacement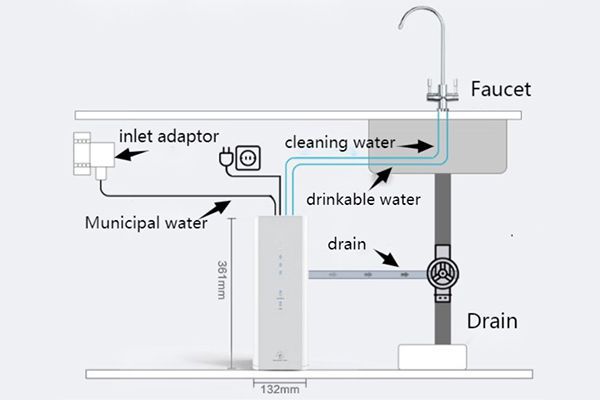 Simple installation of under sink water filter system, DIY installation is possible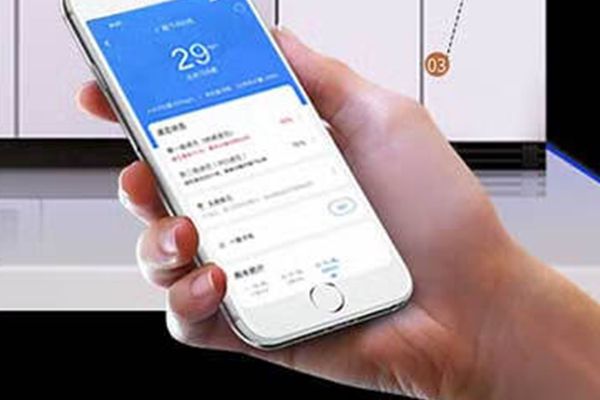 Real-time monitoring of filter cartridge lifetime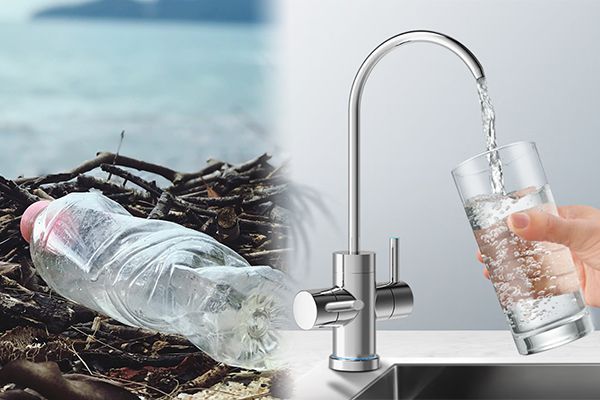 Our eco-friendly RO water filter system could help reduce the consumption of bottled water, thus saving your money and protecting the environment from plastic waste.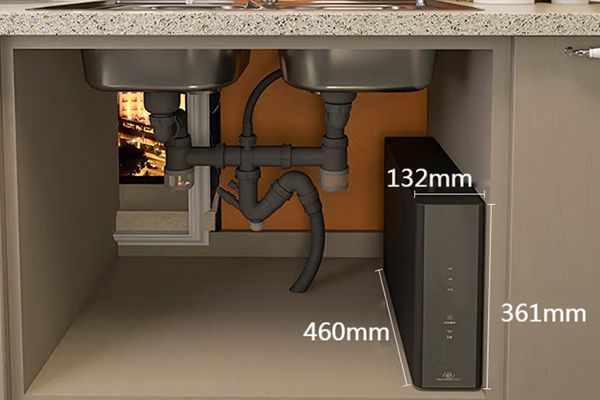 Compact structure of the under sink water filter system enables it to be perfectly fit in the tight space of your kitchen. Tankless design maximizes the utilization rate of the under sink space.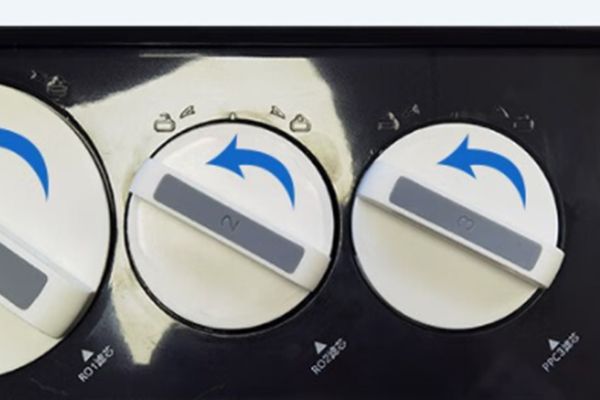 Easy replacement of filter cartridge
1. Turn the knob counterclockwise and pull out the expired filter
2. Insert a new filter and turn the knob clockwise
3. Put back the front cover and the filter replacement is done
Certificates
China Water Efficiency Label
CE Certificate
Validation of National Health Commission of PRC

NSF International
ISO 9001 Quality Management System
RO Water Filter System with Components
Our manufacturing plant is made up of 4 main workshops: injection molding workshop, RO membrane rolling workshop, waterway board assembly workshop and whole unit assembly workshop. And it comes equipped with 6 intelligent injection molding lines, 3 dust-free automatic filter membrane production lines, 2 automatic filter cartridge assembling lines and 4 water filter assembling lines. At injection molding workshop, there are 57 robotic manipulators with mold monitoring system that shows the status of molds in real time. In RO rolling workshop, there are anti-UV iso-temperature warehouse to store the filters. In waterway board workshop, you will witness AIBOTE pioneering waterway board production and assembly process. In whole unit assembly workshop, standardized assembly process and inspection procedure is strictly performed. Please rest assured every Aibote product carries with Aibote people's most attention and efforts!