Filtration System PPC filter: PP+Carbon+PP composite filter
UF filter: Ultra-filtration membrane filter
T33 filter: T33 post carbon block
Flow Rate 600GPD (1.5L/min)
Features No drain, no electricity required;
Easy filter replacement;
Compact size for half of A4 paper;
2-year UF membrane lifetime;
Integrated water circuit, no leaking risk;
Economical, Efficient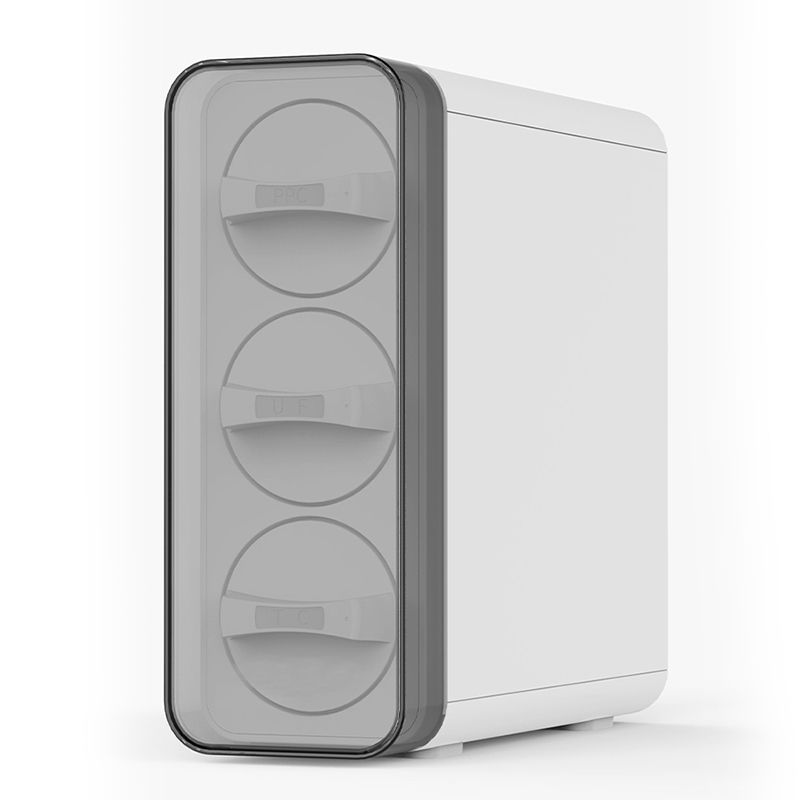 Ultra-filtration water system is affordable than RO system. Compared with a RO water filter system, the ultra-filtration water system keeps salutary minerals while keeping out contaminants and particles ranging from 0.01-0.1 micron, such as bacteria, viruses, parasites and harmful heavy metal ions. The ultra-filtration water filter is equipped with a post carbon block to add rare mineral elements into water, such as selenium and strontium.
The ultra-filtration water filter is equipped with an integrated water circuit to prevent water leakage;
Large water flow, meet household daily demands;
Noise-reduction design, noise level as low as 40 dB;
Compact design, easy installation;
Specifications
Model
ABT-UF2201
Dimensions
285*263.5*99 mm
Flow rate
600GPD (1.5L/min)
Filter cartridge
PPC+UF+T33+Alkaline
Filtration stage
4-stage / 5-stage
Filter lifetime
PPC: 6-12 months
UF: 24-48 months (depending on the quality of water source) T33: 12-24 months
Filter cartridge Type
Disposable filter cartridge
Voltage
24V
Feed water pressure
0.1-0.4MPa
Working pressure
0.4-0.8MPa
Feed water temperature
5-38℃
Ambient temperature
4-40℃
Water output
Single outlet: 4000L (double outlet: 4000L+4000L)
Optional faucet
Single-handle faucet Double-handle faucet Single-handle / double-handle smart monitor faucet
Functions (customizable)
Filter life indicator Original tap water indicator Purified water indicator Operation indicator Full tank indicator Malfunction indicator "Select" button "Flush" button "Reset" button
Water leakage alert
Full screen flashing, beeping
Water Filter System Installation and Filter Cartridge Replacement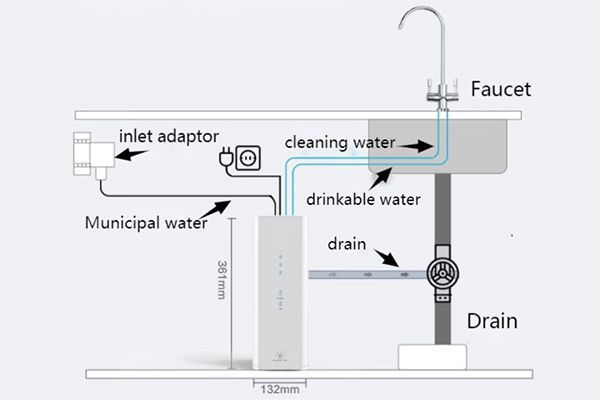 Easy installation, DIY installation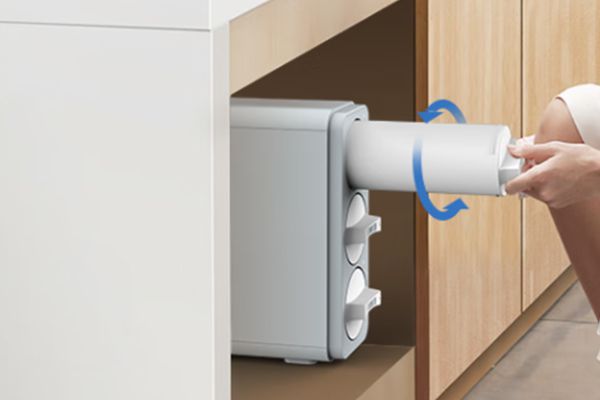 Easy change of filter cartridge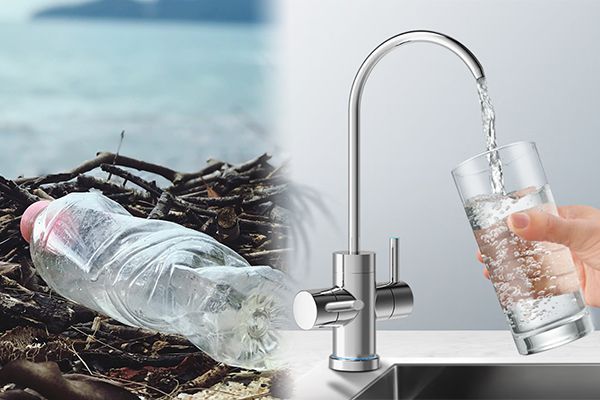 Economical and environmentally friendly, no need for bottled water and thus less plastic waste.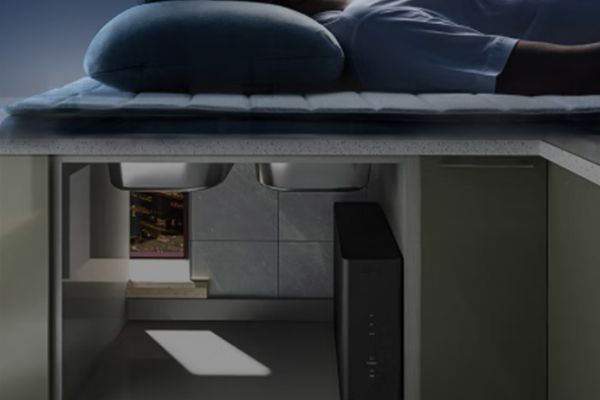 Quiet operation, no disturbance.
Certificates
China Water Efficiency Label
CE Certificate
Validation of National Health Commission of PRC

NSF International
ISO 9001 Quality Management System
Ultra-filtration Water System and Parts
Our manufacturing plant is made up of 4 main workshops: injection molding workshop, RO membrane rolling workshop, waterway board assembly workshop and whole unit assembly workshop. And it comes equipped with 6 intelligent injection molding lines, 3 dust-free automatic filter membrane production lines, 2 automatic filter cartridge assembling lines and 4 water filter assembling lines. At injection molding workshop, there are 57 robotic manipulators with mold monitoring system that shows the status of molds in real time. In RO rolling workshop, there are anti-UV iso-temperature warehouse to store the filters. In waterway board workshop, you will witness AIBOTE pioneering waterway board production and assembly process. In whole unit assembly workshop, standardized assembly process and inspection procedure is strictly performed. Please rest assured every Aibote product carries with Aibote people's most attention and efforts!